TESS 2023: Registration is now open!
Reconnect with your colleagues at Ontario's favourite technology and education conference. Enjoy 20+ presentations, a special networking reception, and participate in a shared experience with professionals passionate about the future of education.
The Technology and Education Seminar and Showcase (TESS) Conference has been eCampusOntario's annual flagship event since 2015. This year's theme – Supporting the Digitally Empowered Learner – explores how technology can open new doors to the knowledge and skills learners need to achieve the future they imagine.
Join Us at TESS 2023
Pre-Conference Webinar with Maha Bali
---
October 25, 2023
Register Now
In-person Conference & Livestream
---
November 1 & 2, 2023
Register Now
Pre-Conference – October 25, 2023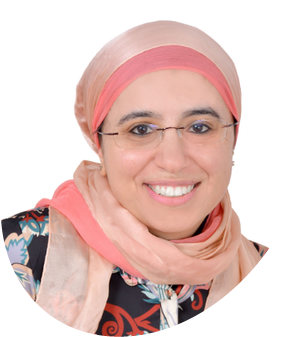 Maha Bali
American University in Cairo
Keynote Speaker
Aspiring Towards Socially Just Care in Education
Maha Bali is Professor of Practice at the Center for Learning and Teaching at the American University in Cairo. She has a PhD in Education from the University of Sheffield, UK. She is co-founder of virtuallyconnecting.org (a grassroots movement that challenges academic gatekeeping at conferences) and co-facilitator of Equity Unbound (an equity-focused, open, connected intercultural learning curriculum, which has also branched into academic community activities Continuity with Care, Socially Just Academia, a collaboration with OneHE: Community-building Resources and MYFest, an innovative 3-month professional learning journey. She writes and speaks frequently about social justice, critical pedagogy, and open and online education.
In-Person Conference – November 1 & 2, 2023
TESS 2023 will feature an immersive in-person experience. This year's conference will be a ticketed event with equity-based discounts for eCampusOntario member institutions, faculty, and students. Limited tickets available.

In-person conference includes: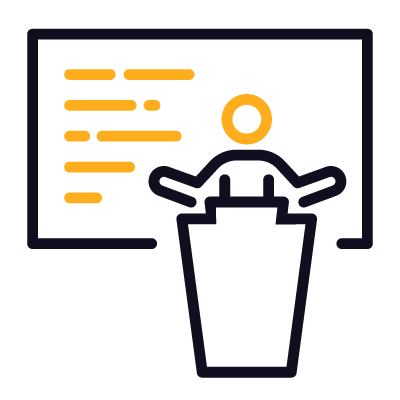 Live Panel Discussions
Sector leaders and experts share an insightful discussion on new technology in education.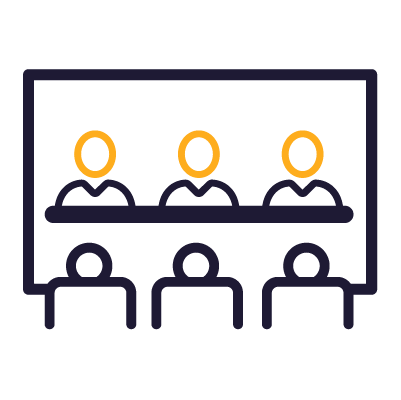 20+ sessions
Robust catalogue of 20+ sessions showcasing recent trends, future technology, and solutions to succeed in the hybrid postsecondary environment.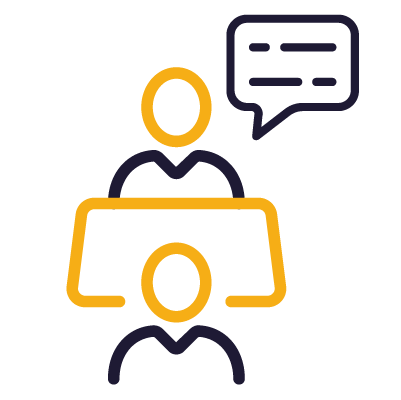 Lunch social and networking reception
Reconnect with postsecondary professionals at a post-event networking reception and enjoy two lunch socials. Join a live social experience that inspires collaboration and celebrates our work as a collective.
Featured Presenters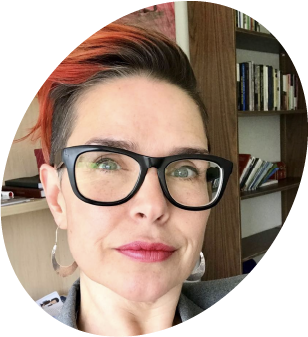 Dr. Bonnie Stewart
Associate Professor, Online Pedagogy & Workplace Learning, Faculty of Education, University of Windsor
Keynote Speaker
Preserving the participatory: Digital empowerment in an age of AI
This keynote will explore the emerging and shifting landscape of digital education in the era of artificial intelligence. The keynote emphasizes the critical importance of preserving participatory learning experiences as a counterpoint to automated outputs, and underscores the role of educators as facilitators of meaningful engagement in digitally augmented learning environments. It highlights strategies to foster collaboration, critical thinking, and creativity, acknowledging how AI can be of service to educators while challenging the hype of tech determinism and AI enclosure.
The keynote calls upon educators, policymakers, and stakeholders to consider participatory pedagogy a key tool in ensuring that participatory learning remains at the core of educational transformation in the digital age. By prioritizing digital engagement that contributes to the construct of knowledge abundance and a knowledge commons, the talk outlines strategies for trying to preserve human agency and inquiry in the contemporary learning process.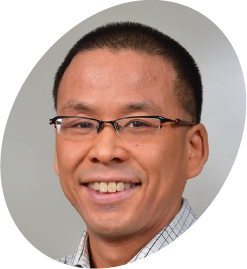 Deputy Minister David Wai,
Ministry of Colleges and Universities
David Wai became Deputy Minister of Colleges and Universities in June 2023. He was previously the Deputy Minister of Citizenship and Multiculturalism, a role he began in October 2021.
David has held a number of executive positions in the OPS, including the Assistant Deputy Minister of Health, Social, Education and Children's Policy at Cabinet Office where he supported the Health and Social Policy Cabinet Committee as well as the Central Coordination Table. As the Assistant Deputy Minister of Financial Services Policy at the Ministry of Finance (MOF), he led the creation and launch of the Financial Services Regulatory Authority of Ontario and led regulatory policy in financial services sectors such as capital markets and insurance. He has also held senior positions in economic development, trade and pensions. He is passionate about building a more diverse and inclusive workplace and led the MOF Inclusion Committee during his time at MOF.
Prior to joining the OPS, David worked in the capital markets industry with Fiera Capital and RBC and in management consulting with Deloitte. He holds a Chartered Financial Analyst (CFA) designation, is a Professional Engineer (P.Eng.) and holds degrees in Engineering Physics and Economics.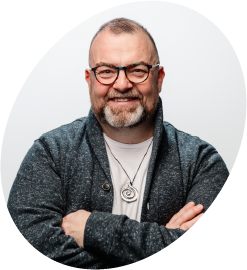 Dr. Chris McGrath,
TESS 2023 Host
Dr. Chris McGrath brings over 20 years of leadership experience in post-secondary education to his unshakeable focus on advancing Indigenization, Equity, Diversity, and Inclusion (I-EDI). He is the Principal and Founder of the Koru Coaching + Education Group — a team of coaches, educators and consultants working with leaders and organizations to do better for communities that deserve nothing but the best.
As a scholar-practitioner, Dr. McGrath's academic interests broadly explore how individuals and organizations perform leadership to advance the public good. In particular, his work interrogates intersecting discourses of educational quality and equity, and how they influence how organizations shape strategy, program and accountability in the interest of social and economic change. With a deep commitment to widening access to education and employment, his scholarship explores the authenticity of social justice leadership and its role in interrupting how privilege influences thinking and action. Further, he is interested in how the intersection of personal morals and professional ethics shapes how leaders exercise power and influence to shape social and structural change in public organizations.
Dr. McGrath has worked in senior roles in public and private post-secondary institutions in Canada and the US, and teaches graduate courses in education at Royal Roads University and York University. He holds a doctoral degree in educational leadership from Western University, a master's degree in higher education administration from the University of Vermont, and a bachelor's degree in French studies from the University of Waterloo. Dr. McGrath has served on the boards of national and local non-profit organizations, including those striving to improve the lives of LGBTQIA+ youth, people living with HIV/AIDS, and youth experiencing mental illness.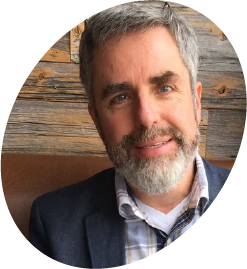 Stephen Hurley
VoicEd Radio, Podcasting live on site
Stephen Hurley is the founder and chief catalyst at voicEd Radio Canada a 24/7 Internet-based broadcasting/podcasting community that works hard to connect current research, practice and policy in education. Combining a life-long love of radio and an intense 30-year career in public education, Hurley is passionate about finding ways to enliven the public square with vibrant conversations about learning, teaching, schools and education in its broadest sense.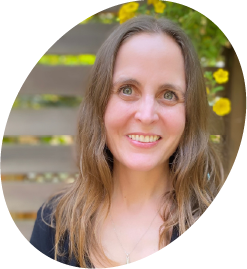 Dr. Nicole Johnson
Dr. Nicole Johnson is the Executive Director of the Canadian Digital Learning Research Association, where she leads annual, longitudinal research studies exploring pan-Canadian trends related to digital learning at post-secondary institutions. Her primary research interests include tracking macro-level trends in digital learning at the post-secondary level, defining and operationalizing key terms associated with digital learning, investigating faculty experiences with technology, exploring the future of higher education, and better understanding how adults learn informally in digital contexts.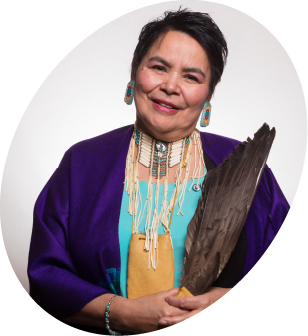 Elder Whabagoon
Elder Whabagoon is an Ojibwe elder and sits with the Loon Clan. She is a current member of Obishikokkang First Nation while having resided in Toronto for 45 years. She is a Keeper of Sacred Pipes, speaker, land defender and water protector.
Conference Tracks
Sessions will focus on four guiding questions that are vital to co-creating a hybrid future: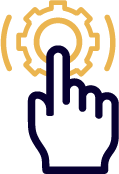 Experiential Learning
What unique opportunities can emerging technologies and learning practices provide for experiential and work-integrated learning that more effectively empower learners to achieve their goals faster?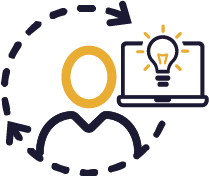 The Lifelong Learner
How can technology-enabled learning provide lifelong learners and newcomers with better access to reskilling and upskilling opportunities?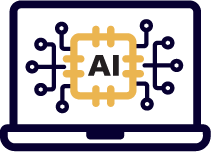 Transformative Technology
With the continual emergence of transformative technologies (ChatGPT, Web 3.0), how can learner-centered pedagogies help turn disruption into learner advantage?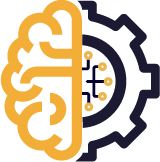 The Digital Balance
Recent experience has provided educators with a better understanding of the challenges learners face with virtual learning. How can these lessons help us understand the ways teachers and technology can better support human-centered learning to enable learner success?
The Technology and Education Seminar and Showcase is made possible with funding by the Ministry of Colleges and Universities.