Supporting Teaching and Learning into the Future
eCampusOntario offers resources and tools to support Ontario's postsecondary educators as they look to reimagine courses in terms of delivery and assessment strategies and fine-tune pedagogy for new teaching and learning realities.
Review the current resources we have curated below and check back here often as we build out this teaching and learning resource hub.
Read this newly available eCampusOntario Foresight Report focused on "The Hybrid Futures" – a report filled with starting tools to navigate complex changes and envision new possibilities in teaching and learning environments.
Prepare for the future! with Ontario Extend
The Ontario Extend modules are designed to contribute to the digital fluency of educators and to support their decision-making for the appropriate use of digital tools – they are a timely resource for the weeks ahead as you look to provide instructional continuity for your students as you continue to navigate the new normal.
This Winter we are offering all six Extend modules as independent study courses with optional asynchronous community discussion forums delivered in the Brightspace learning environment.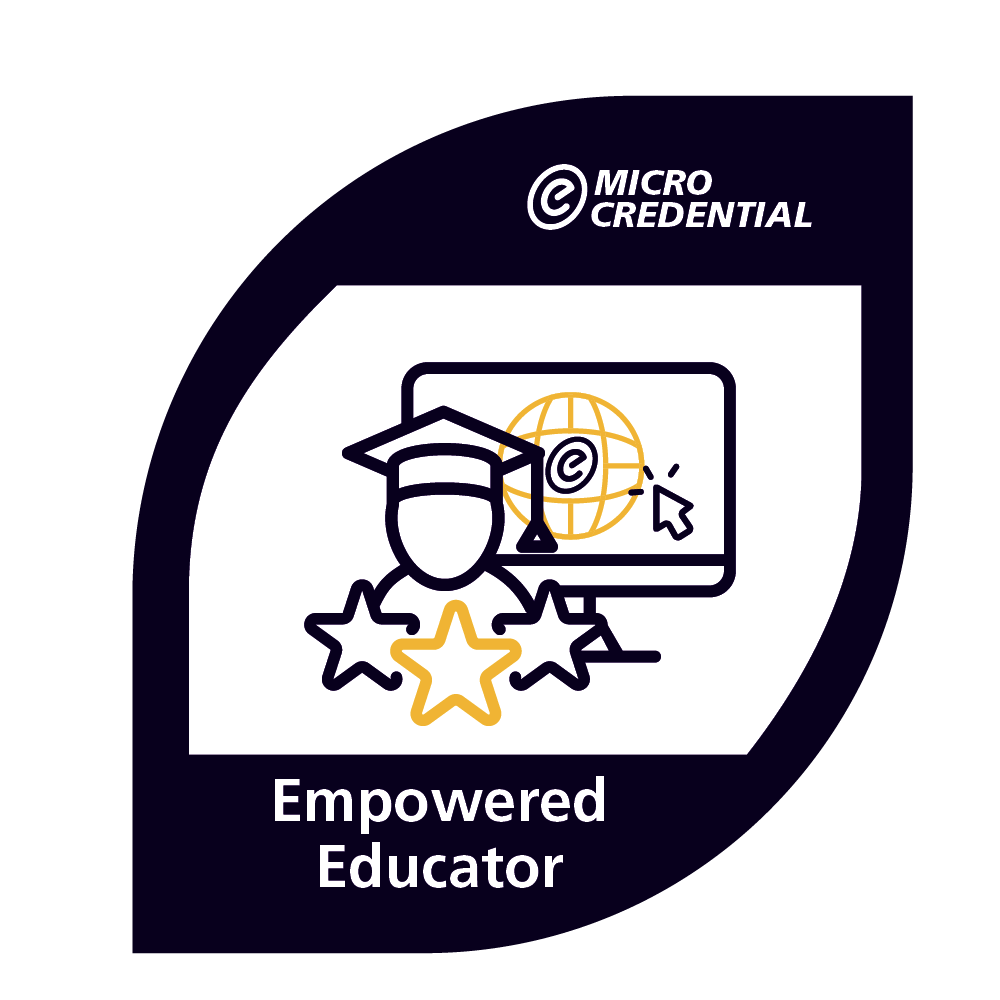 Start your journey to earn the Empowered Educator Micro-credential! Register now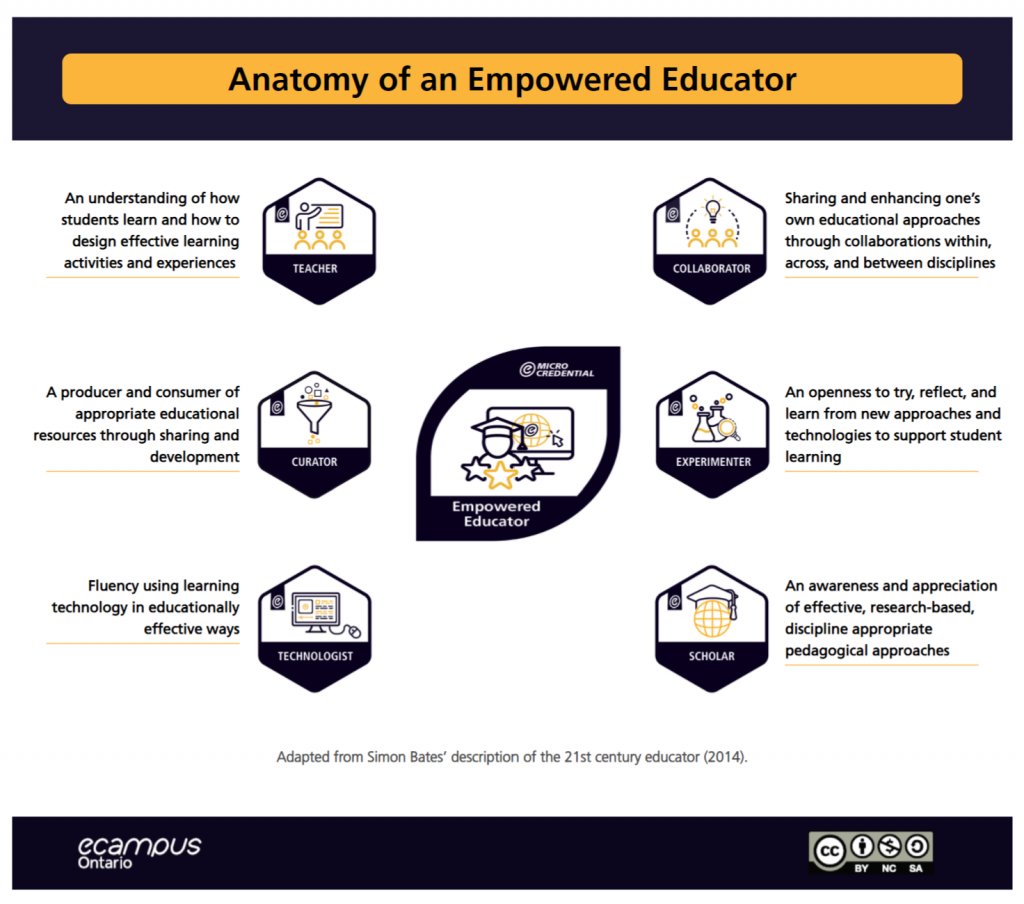 Be the future! with Ontario Extend
Join us as we Extend into September with three high-impact learning opportunities designed to launch you into our Ontario Extend Fall 2021 Offering or attend with the intent to extend your learning in the here and now with no strings attached! Extend facilitators will share insights and facilitate discussions on key module topics such as effective teaching practices, open educational resources and technology tools for experimentation through a series of bite-sized and hands-on webinars designed for educators, by educators.
Extending into Fall 2021: Teacher for Learning – Watch Recording
Facilitators: Alissa Bigelow and Bert Slessor
Why else do we teach but for learning? Yet, there is often a disconnect between conventional, accepted teaching practices and research evidence about what enables learning. In this webinar, we will explore how we learn and what we can do to ensure learning environments are effective, accessible, intersectional, and equitable. You will have the opportunity to collaborate with colleagues and complete the activity that will contribute to the completion of the module during this session.
---
Extending into Fall 2021: Experimenter – Watch Recording
Facilitators: Alissa Bigelow and Bert Slessor
This workshop will present a series of opportunities that invite you to experiment— to be curious and creative as you explore new technologies, and to reflect on new approaches to designing learning experiences. Experimentation is key to extending our skills related to online and technology-enabled learning. Join us as we create new learning objects that will help you start on your journey toward completing this module.
---
Extending into Fall 2021: Curator – Watch Recording
Facilitators: Alissa Bigelow and Bert Slessor
You may not know it, but you likely are already a curator. If you have ever made a playlist in iTunes, or organized a personal library in your house or on a device, or bookmarked your favourite sites on your computer, or subscribed to a feed reader, you are a curator! In this webinar, you will explore OER repositories and experiment with new search tools to curate engaging, interactive, and open course materials from your learners' perspective. You will also have a chance to ask questions about Creative Commons licenses and Copyright as you search for, find, and evaluate Open Education Resources (OER). You will be on your way to completing this module after attending this workshop.
---