The Catch: Issue #7, New Year's Edition
What's happening this week in technology-enabled learning?
Ranger Report
Intrepid. Sturdy. Stalwart. These are all adjectives that you would not want to use in a mad-lib about the Ontario Open Education Rangers. Why not? Because mad-libs are not as funny when the words ring true. Across Ontario, in colleges and Universities, you can find these Open Rangers helping faculty, staff and students learn how to take advantage of the benefits of open educational resources and practices. On January 12th and 15th, the Rangers are digitally gathering to muster the troops and make plans for an even more open 2018. Intrigued? Or even just mildly interested? Join our listserv to get your finger on the pulse and to also help give it more of a pulse! Email open@ecampusontario.ca and ask to be added.
The Cutting/Trailing Edge
What could be more cutting edge use of trailing edge technology than Internet Radio? Well, probably something, but this fits the bill pretty darn well, nonetheless. There is an Internet radio station dedicated to conversation about education in Canada (and beyond) called voiCed Radio. You can listen live or on-demand to all the various shows being developed by this burgeoning community. You could even get on the radio yourself!
In related and non-biased news, our favorite program on voicEd.ca just happens to be by eCampusOntario itself! It's called Gettin' Air and it is where we get those working in open and technology-enabled learning some air time to share their thoughts and ideas for broadening access to educational resources and practices. Check out the on-demand page where the first 8 episodes are available!
You can also hear it live on Voiced.ca Friday mornings at 9 a.m. This week, you will hear Terry Greene chatting with Alan Levine about the past and future of the Ontario Extend program (also about how awesome Alan Levine is). Let us know if you'd like to be a guest on the show! Email thecatch@ecampusontario.ca.

Read It and Tweet
Did you write 75000 words on the state of the future and past of Ed-tech in December? You did? Well, what a coincidence, so did Audrey Watters on Hack Education! Eleven (!!!) articles on ed-tech trends, where the money is coming from and of course, when we should expect our robot overlords to take control of our lives. If you didn't get the wonderful critical filter for the state of educational technology that you asked for for the holidays, here she is. Better late than never!
Check out the first article in the series here. If you want to tweet your thoughts about what you read, add @ecampusontario to your tweet.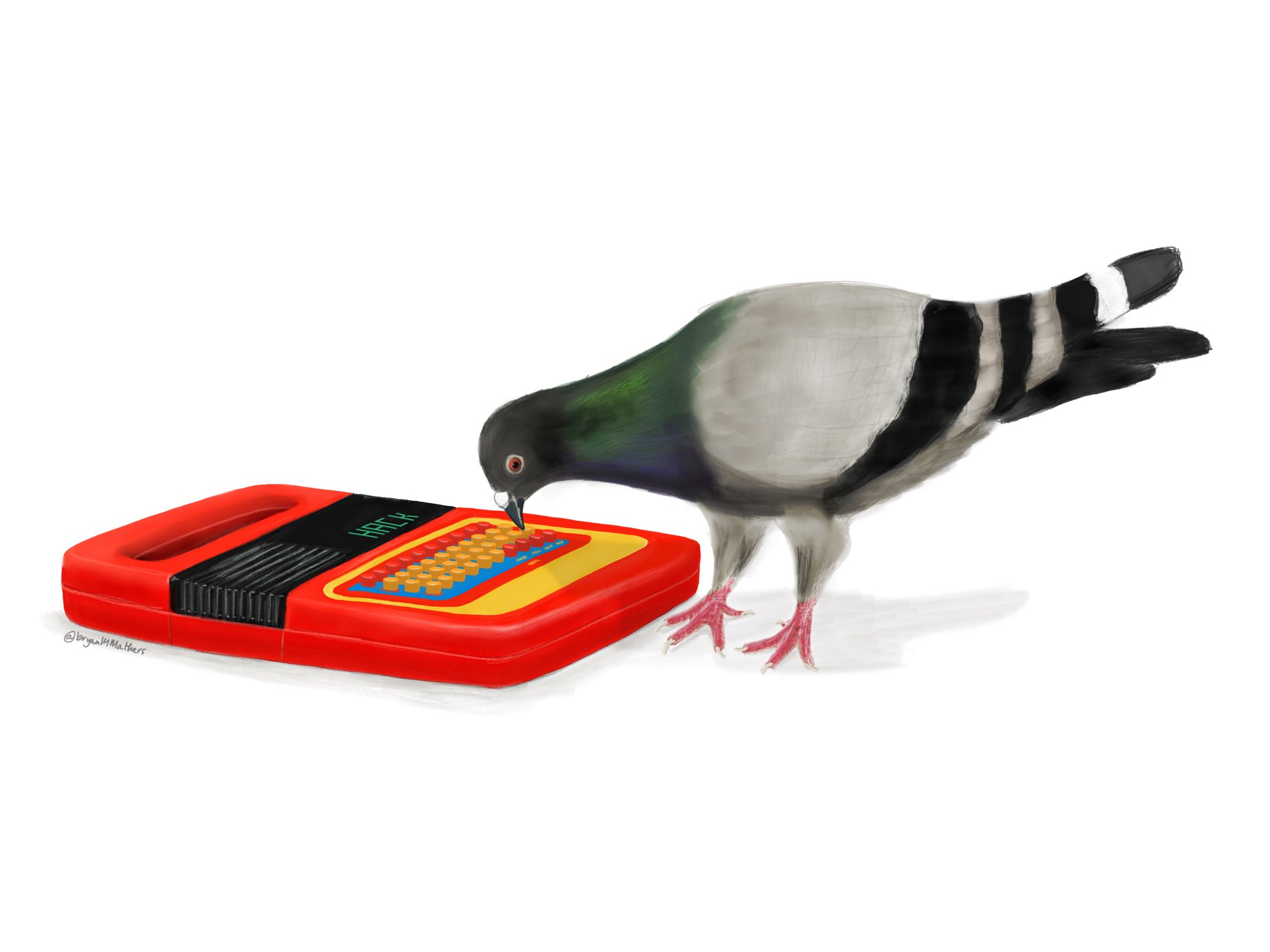 New Hack education logo by @BryanMMathers.
Trickle Up
This month on campuses across the province you may come across a marketing campaign run by student associations called #textbookbroke. It's nothing important really, nothing to get excited about. Oh except that MANY STUDENTS HAVE TO DECIDE BETWEEN TEXTBOOKS OR FOOD WITH THEIR LIMITED SUPPLY OF MONEY! You don't need an expensive introductory biology textbook to know that 100% of those students need the food more than the textbook. On the other hand, you can freely take as many copies of the eCampusOntario Open Textbook Libraries Introductory Biology textbook as you need to tell you that the open options may be something to think about using for your students. If you'd like the #textbookbroke campaign to have its desired effect, all you need to do is have a look at the textbooks you assign, see if there is an open alternative acceptable to you in our library and think about making the switch. Email open@ecampusontario.ca if you have any questions.
The Catch is like a bike share program, without the bikes. We collect and share stories about Ontario Post-Secondary Educators working in technology-enabled learning. Have anything you'd like to share via The Catch? We have an email address for just that purpose: thecatch@ecampusontario.ca.