TESS 2022 Webinar Series
TESS 2022 will offer a webinar series during the final week leading up to the in-person conference, including a panel and keynote presentation. All three (3) webinars will be accessible online, so you can enjoy TESS 2022 content from the comfort of your home.
Upcoming Virtual Webinars
Monday,
November 7, 2022
12:00pm – 1:00pm
Presenters:
Rebecca Sweetman,
Associate Director – Educational Technologies, Arts and Science Online, Faculty of Arts and Science
Yasmine Djerbal,
Ph.D., Educational Developer – Anti-Racism and Inclusion, Centre for Teaching and Learning
Designing an Equitable Future of Learning with Activist Multimedia
How do we design an equitable future of learning? Advancing knowledge and skills for equity-informed activist multimedia design, this presentation will launch a newly developed training curriculum called "Activist Design in Educational Multimedia". With the aim of sparking collaboration, this session will be a rallying call for a community of practice that is largely absent professional teaching and learning networks provincially and nationally: that of educational multimedia designers seeking justice as part of the learning experience.

View Session Here
---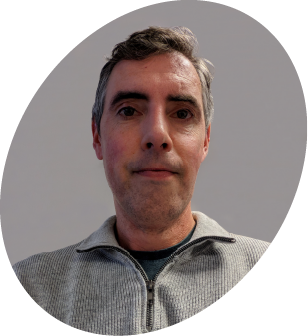 Wednesday,
November 9, 2022
12:00pm – 1:00pm
Keynote:
Dr. Tim Fawns,
Senior Lecturer in Clinical Education, University of Edinburgh
Keynote Speaker
Entangled Pedagogy and Hybrid design with Tim Fawns
What is the Entangled Pedagogy Framework, and how can it clear a path for educators as we move forward into the hybrid learning environment?
In hybrid education, the elements of knowledge, agency, and responsibility are shared amongst staff and students, and educators must navigate messy, post-digital spaces of teaching and learning where nothing is entirely digital or non-digital. This is particularly pronounced in hybrid design, where remote and on campus students are brought together in intentionally extended spaces, both constraining and strengthening possibilities for design, communication and practice.
View Session Here
---
Thursday,
November 10, 2022
12:00pm – 1:00pm
Presenters:
Ryan Carbone,
Professor: Biochemistry & Pathophysiology, Cambrian College
Dr. Shannon Dowdall-Smith,
RN, Ph.D., Cambrian College
The Positive Effects of Open-Resource Assessment on Student Learning Approaches and Outcomes Across Multiple Course Modalities
Open-resource assessments support a learner-centered environment that reduces test taking anxiety and increases student satisfaction. This presentation will highlight the utility of open-book and open-web assessments as innovative learning tools in synchronous, hybrid and asynchronous course modalities as they allow students to personalize their learning experience in tandem with instructor-led activities. Results from student cohort performance in focal and co-requisite courses will be presented, as well as flexible strategies for mitigating grade inflation. These methodologies can be applied to nursing and non-nursing disciplines with equal success.
View Session Here
Hybrid Webinars, Panels and
Special Presentations
These in-person presentations are streamed live so you can view them virtually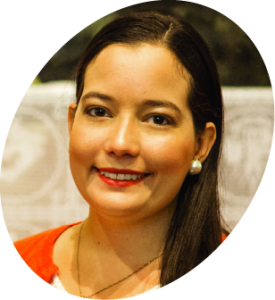 Tuesday,
November 15, 2022
10:45am – 11:45am
Keynote:
Maria Crabtree,
Director of Strategic Foresight Projects KnowledgeWorks
Keynote Speaker
Futures for Liberating Learners and Technology
What if public education were unconstrained by systems & structures of oppression? How might technology be a tool for liberation? Drawing on KnowledgeWorks experience forecasting the future of teaching and learning, identify & explore technology insights education stakeholders can learn from as they consider possibilities for the future & how they interact with the present. Reckon with priorities to think strategically about how the decisions you make today have an impact on our collective futures and those to come.
---
Tuesday,
November 15, 2022
1:30pm – 2:30pm
Moderator:
Jess Mitchell,
Senior Manager, Research + Design, Inclusive Design Research Centre
Panelists:
Mindy Lee,
Matthew R. Morris,
Lorraine Randell,
Lyn Trudeau

Normal it wasn't. What could it look like to have equitable access to education? Voices from the field.
Join our panel to hear from those working within the edges, concerning themselves with not just the words of equity, but the actualization of it in education. This formidable bunch needs to be heard!
---
Wednesday,
November 16, 2022
10:40am – 11:30am
Presenters:
Dr. Nicole Johnson,
Executive Director, Canadian Digital Learning Research Association (CDLRA)
The Digital Learning Landscape in Ontario: Implications for the Future of Post-Secondary Education
Greater use of technology in teaching and learning is likely as we look toward the future. The demand for online and hybrid course offerings is expected to increase, and students are likely to want more technology integration in face-to-face contexts. What, then, does this mean for faculty and administrators? In this presentation, Dr. Johnson will share the Ontario-specific findings from the CDLRA's 2022 surveys on online and digital learning. The discussion of these findings will highlight some of the paradoxes that post-secondary institutions face in the implementation of digital learning practices. Additionally, Dr. Johnson will emphasize several areas where more work is needed with regard to EDI and faculty support.
---
Wednesday,
November 16, 2022
1:10pm – 2:10pm
Moderator:
Audrey Rochette,
Indigenous Relations Consultant
Panelists:
Jonathan Boyer-Nolan,
Joshua Broad,
Danika Pearce

Including Indigenous
Learners in a Hybrid Future
Join us for a panel of current and recent postsecondary students to explore their perspectives and plan for hybrid futures that include the needs of Indigenous Learners. Their unique experiences during the pivot to emergency remote teaching and the subsequent return to in-person classrooms show how virtual and hybrid learning environments can exclude those without equitable access to technology and the wrap-around supports that enable success.
---
The Technology and Education Seminar and Showcase is made possible with funding by the Ministry of Colleges and Universities.