Thank you to all who attended TESS 2022; we'll see you next year!
Reconnect with your colleagues at Ontario's favourite technology and education conference. Enjoy 20+ presentations, a special networking reception, and participate in a shared experience with professionals passionate about the future of education.
The Technology and Education Seminar and Showcase (TESS) Conference has been eCampusOntario's annual flagship event since 2015. This year's theme – The Hybrid Experience: Designing the Future of Learning – explores the evolution of an integrated digital and in-person education environment, the future of delivering vibrant learning experiences, and the steps we take today for a more effective and sustainable tomorrow.
In-Person Conference
TESS 2022 will feature an in-person experience with virtual elements to enhance social connectivity. This year's conference will be a ticketed event with equity-based discounts for eCampusOntario member institutions, faculty, and students. Limited tickets available.

TESS 2022 Agenda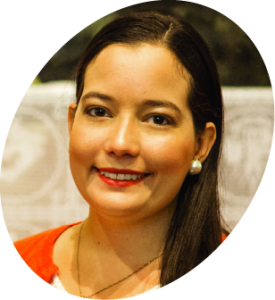 Maria Crabtree
Director of Strategic Foresight Projects
KnowledgeWorks

November 15th,
Globe & Mail Centre
Keynote Speaker

Futures for Liberating
Learners and Technology
What if public education were unconstrained by systems and structures of oppression? And how might technology be a tool for liberation? Drawing on KnowledgeWorks experience forecasting the future of teaching and learning, identify and explore technology insights education stakeholders can learn from as they consider possibilities for the future and how they interact with the present. Reckon with priorities to think strategically about how the decisions you make today have an impact on our collective futures and those of the generations to come.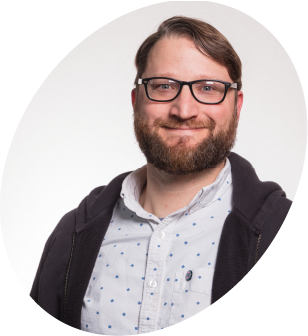 Terry Greene
Your MC for the afternoon will be Terry Greene (who also Hosts the Gettin' Air Podcast on VoicEd Canada.) Terry is a Senior eLearning Designer at Trent University, leading technology-enabled and open learning practices for Ontario Post-Secondary Education.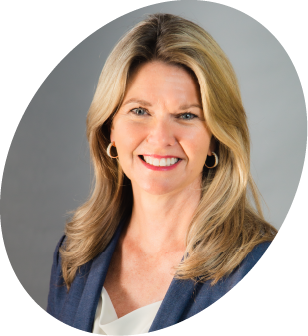 Minister Jill Dunlop
The Minister of Colleges and Universities of Ontario, the Honourable Jill Dunlop, will be present to make opening remarks.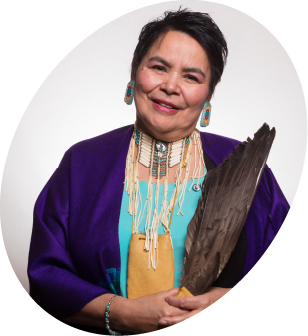 Elder Whabagoon
Elder Whabagoon is an Ojibwe elder and sits with the Loon Clan. She is a current member of Obishikokkang First Nation while having resided in Toronto for 45 years. She is a Keeper of Sacred Pipes, speaker, land defender and water protector.
In-person conference includes: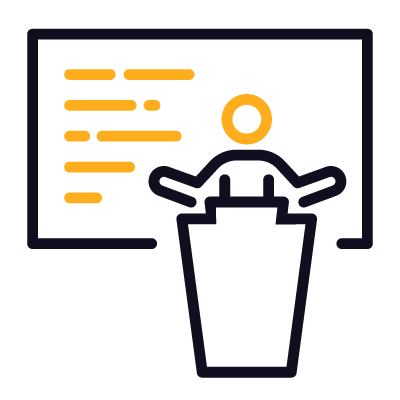 Live Panel Discussions
Sector leaders and experts share an insightful discussion on the issues that impact you most.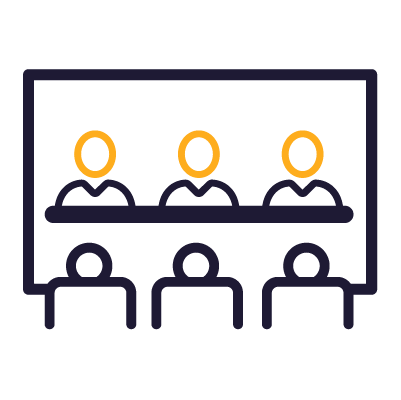 20+ sessions
Robust catalogue of 20+ sessions covering diverse topics, sector trends, and solutions to the postsecondary sector's greatest needs.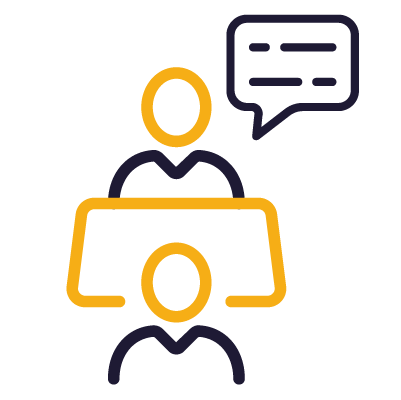 Lunch social and networking reception
Nearly 300 postsecondary professionals will reconnect at a networking reception and enjoy two lunch socials. Join a live social experience that inspires collaboration and celebrates our work as a collective.
Virtual Conference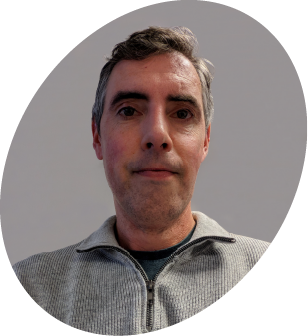 Dr. Tim Fawns
Senior Lecturer in Clinical Education
University of Edinburgh
November 9th,
Virtual Live
View Session
Keynote Speaker
Entangled Pedagogy
and Hybrid Design
What is the Entangled Pedagogy Framework, and how can it clear a path for educators as we move forward into the hybrid learning environment?
In hybrid education, the elements of knowledge, agency, and responsibility are shared amongst staff and students, and educators must navigate messy, post-digital spaces of teaching and learning where nothing is entirely digital or non-digital. This is particularly pronounced in hybrid design, where remote and on campus students are brought together in intentionally extended spaces, both constraining and strengthening possibilities for design, communication and practice.
Dr. Fawns will use the Entangled Pedagogy Framework to bring clarity to the relationship between technology and pedagogy. Join Dr. Fawns as we explore the implications for hybrid learning design, faculty development, technological adoption, and ethics.
Virtual conference includes: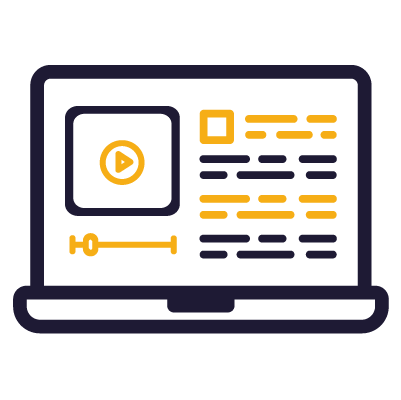 Free Webinar Series
Location: Online
Dates: November 7–11, 2022
TESS 2022 will offer a webinar series during the week leading up to the in-person conference, including a panel and keynote presentation. All three (3) webinars will be accessible online, so you can enjoy TESS 2022 content from the comfort of your home.

View Now
---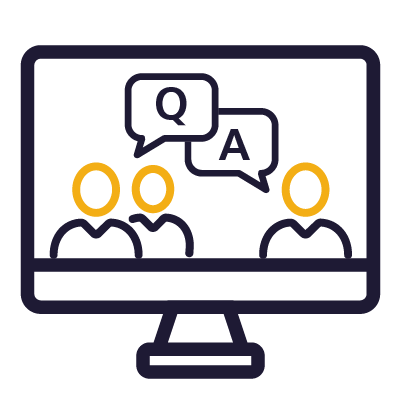 Interactive Keynote and Panel
Location: Online
Dates: November 15-16, 2022
In-person keynote presentation will be streamed to a live Zoom webinar, so virtual guests can participate in Q&A sessions and engage with speakers.
Additionally, a recording of the keynote will be made available for viewing post-conference.

View Now
---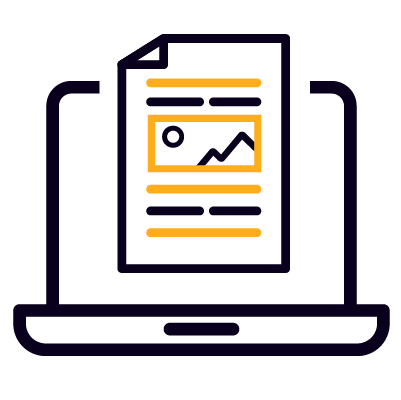 TESS Blog Series
Location: Online
Dates: Throughout November
---

TESS Slack Channel
Location: Online
Dates: Throughout November
Join in the discussion with fellow colleagues and presenters, swap hybrid teaching and learning ideas and share live commentary before, during and after the conference.
Conference Tracks
Sessions will focus on three areas that are vital to defining a hybrid future: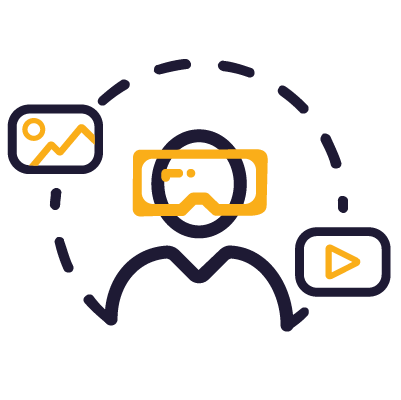 Imagining
Digital Futures
Creating space for conceptualizing what's possible. Our digital futures are as open as our imaginations and speakers are invited to explore the next realm of virtual and hybrid learning.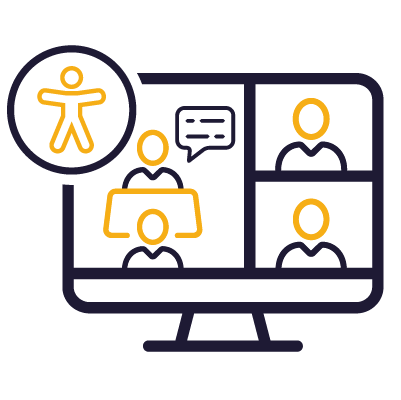 Digital
Inclusion
Investigating whether hybrid learning systems can deliver on their promise of digital inclusion, supporting learners with flexibility, technology and accessibility wherever they are, whatever their situation.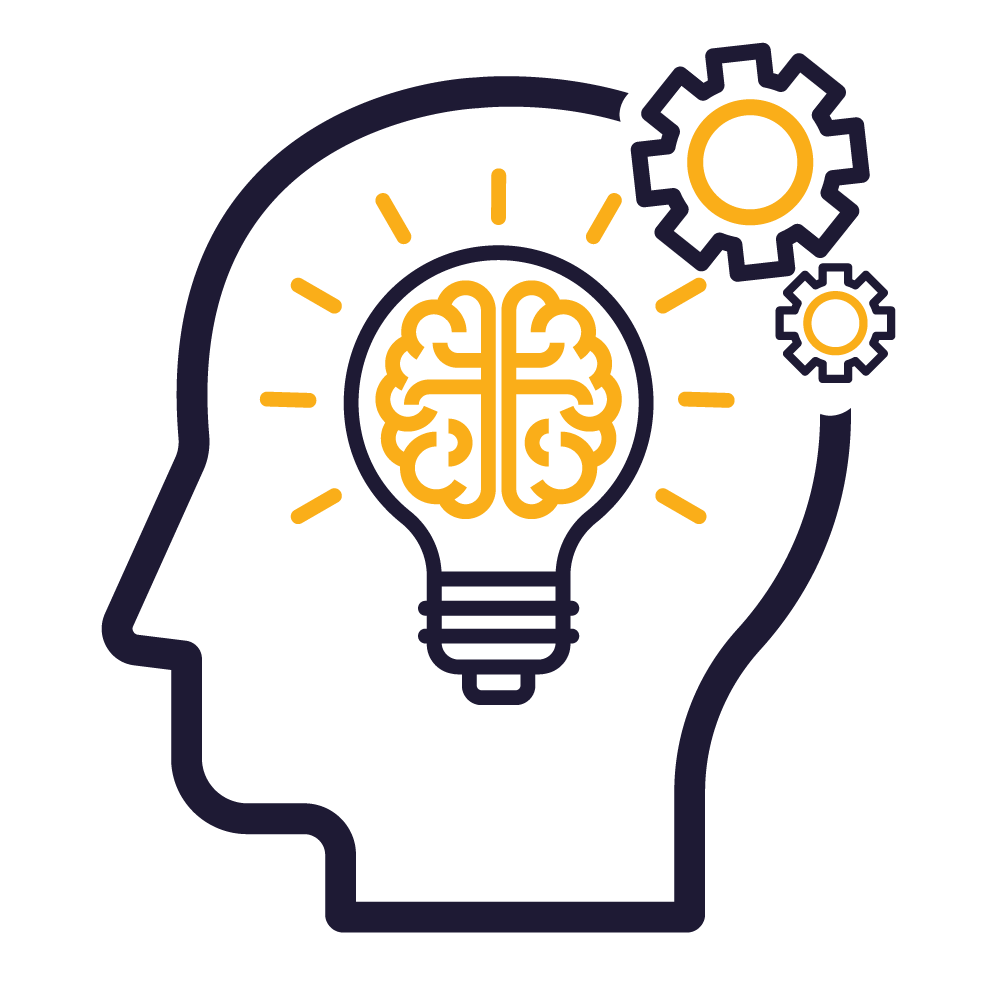 Practices and
Pedagogies
Exploring the theories of hybrid pedagogies and how they translate into on-the-ground blended learning methods for delivering immersive experiences for all learners.
The Technology and Education Seminar and Showcase is made possible with funding by the Ministry of Colleges and Universities.