Training Ontarians for eLearning opportunities
Durham College and Collège La Cité help educators take their skills online for exciting new jobs and careers.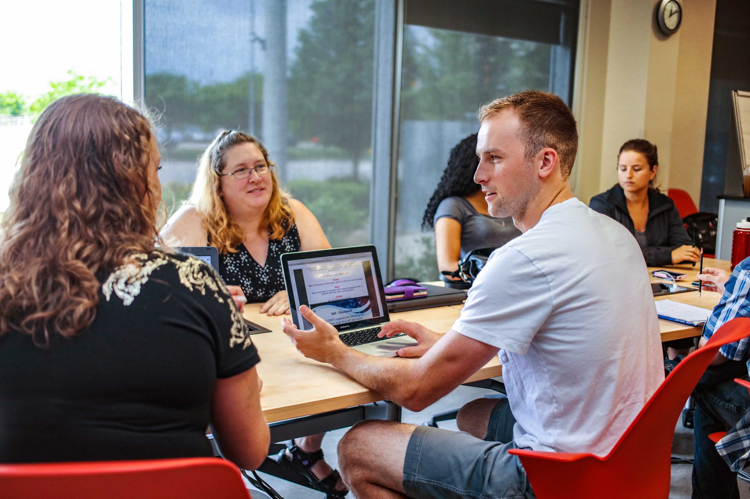 Image 1: A group of students talks at a table
New skills & opportunities for educators
Michelle Mouton, Durham College: Here in Ontario we have a large population of graduates with degrees in Education, and a lot of people in part-time teaching and training roles.
We've got all these people that already know how to teach — but they don't necessarily know how to translate those skills into online teaching and learning. There's a barrier to get into eLearning, because it requires some additional skills as well.
"We need to train people to get into this exciting career."
—Michelle Mouton
We're always looking to give people job-ready skills. Our students want to learn things they can directly apply in the workplace and update their skills. So we thought: let's create curriculum that helps bridge that gap. So they can move into new spaces and open up new career opportunities — all through a short, concise certificate.
The eLearning Opportunity
In a sense this is not cutting edge, because eLearning has been around for a while. But it is cutting edge in terms of how colleges are now looking at learning. They're realizing it's increasingly headed toward online learning, and that we need to train people to get into this exciting new career.
"We're always looking to give people job-ready skills."
—Michelle Mouton
People — especially young people — need to understand what a great opportunity the eLearning space is. There's great jobs, it's forward thinking, and it's only going to increase from here.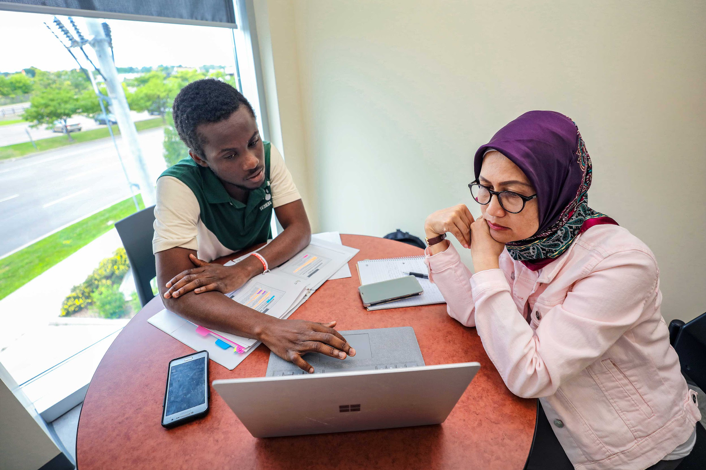 Image 2: Two students work together on a laptop
Lowering barriers for learners
Olivier Chartrand, Collège La Cité: We always have the adult learner in mind, the non-traditional learners that form some of our clientele. Sometimes they may already have work experience in the field, so having useful learning content, building transferable professional skills, and using experiential learning is very important. Having them build their experience right away.
Curating open resources
Brandon Carson, Durham College: We created the courses using open educational resources. That gave me a lot of pride, because it meant students wouldn't have to pay anything for textbooks.
Many of the learning materials were created by industry leaders at Mozilla. There were formative assessments and coding challenges built in, which I was able to copy and paste directly over. So in terms of the content, it was more about curating than creating, which was wonderful.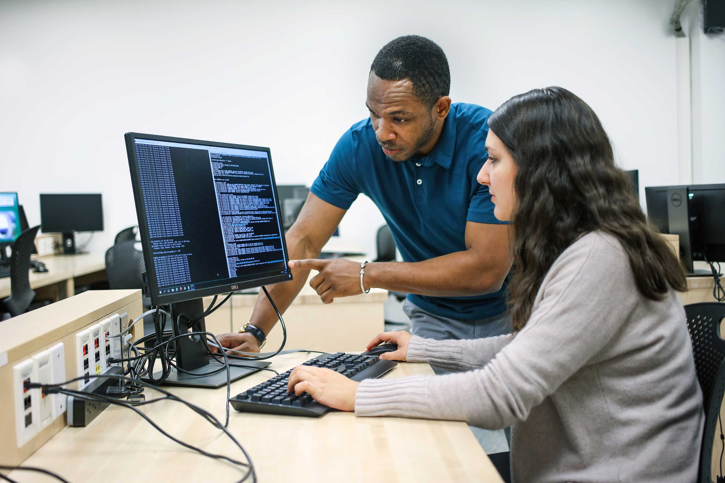 Image 3: A professor instructs a student using a computer in a lab
Collaborating across colleges
Michelle: The eCampus projects have really been about connecting people. It's allowed us to get to know colleagues at other institutions, to share ideas and learn. It really has become a roadmap of relationships.
"In terms of productivity and improvement, sharing is a very powerful tool." — Pascale Bellier
Pascale Bellier: There's definitely potential in this kind of collaboration across colleges. Sometimes we end up working in silos, and you realize you're doing exactly the same thing as others have done and it's ridiculous to reinvent the wheel. In terms of productivity and improvement, sharing is a very powerful tool.
We've learned a lot during this process of adapting to a competency-based approach, a modular approach. So we can now share that with other colleges and other colleagues.
Olivier: As a new employee here at College La Cité, one of the first things I heard about and discovered was eCampus. It had a kind of "wow" effect for me. It's a great initiative that moves a lot of people, and a lot of ideas. It was helpful for me to understand the eCampus strategy within my work responsibilities.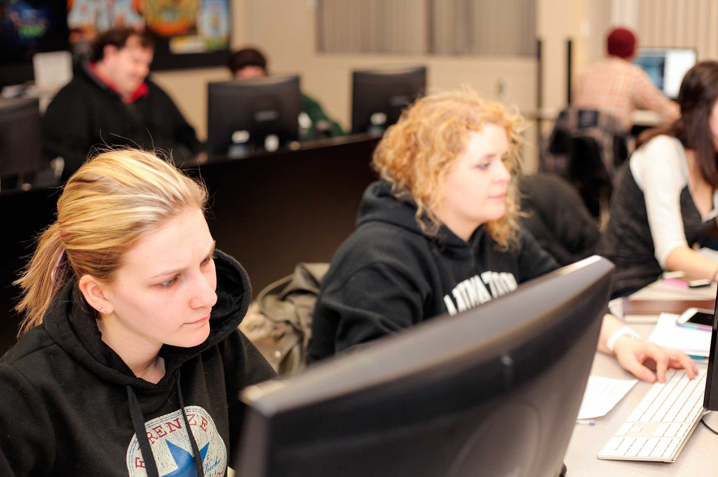 Image 4: Students work on computers in a school lab
Bios