Open 5 x 5: Five open permissions meet five reasons for being an open educator
This blog is a remix of a remix. A good thing in my view.
Since 2013, I've built upon a presentation created by Clint Lalonde of BCcampus. He called it Beyond Free. The original presentation was licensed CC BY-SA, and I've since added to it and updated and localized its message to suit different audiences. It remains a winner that consistently inspires instructors to rethink their current practices and take a leap into the open realm.
The great thing about Clint's original presentation was that it stated five great reasons to use OER, beyond the simple "because it's free" mantra.
What he did in Beyond Free was to build upon the five freedoms (permissions) expressed by David Wiley in his now famous baseline definition of open content. Clint added context to those theoretical freedoms in a way that demonstrated real practice and conveyed a message of possibility to even the most reluctant open educator. The five reasons to move beyond free remain a great explanation for the open education community, and the original presentation remains a reusable and remixable template for anyone to use. Thanks, Clint.
I'm going to reprise those five great reasons in a shortened prose format. The graphic presentation version has many benefits and far more illustrations than appear here. Here are five benefits (reasons) to use open resources and open practices.
Benefit #1: Full legal control to customize, localize, personalize, update, translate, remix…
There is no better way make resources your own than to develop them yourself. But a close second is to exercise the provisions of Creative Commons licenses by clicking on the license logo and reading the plain language provisions of the human readable deed. No letters to authors needed, just acknowledgement of the creator with a straightforward citation – a simple, practical, generous starting point to customize an existing learning resource.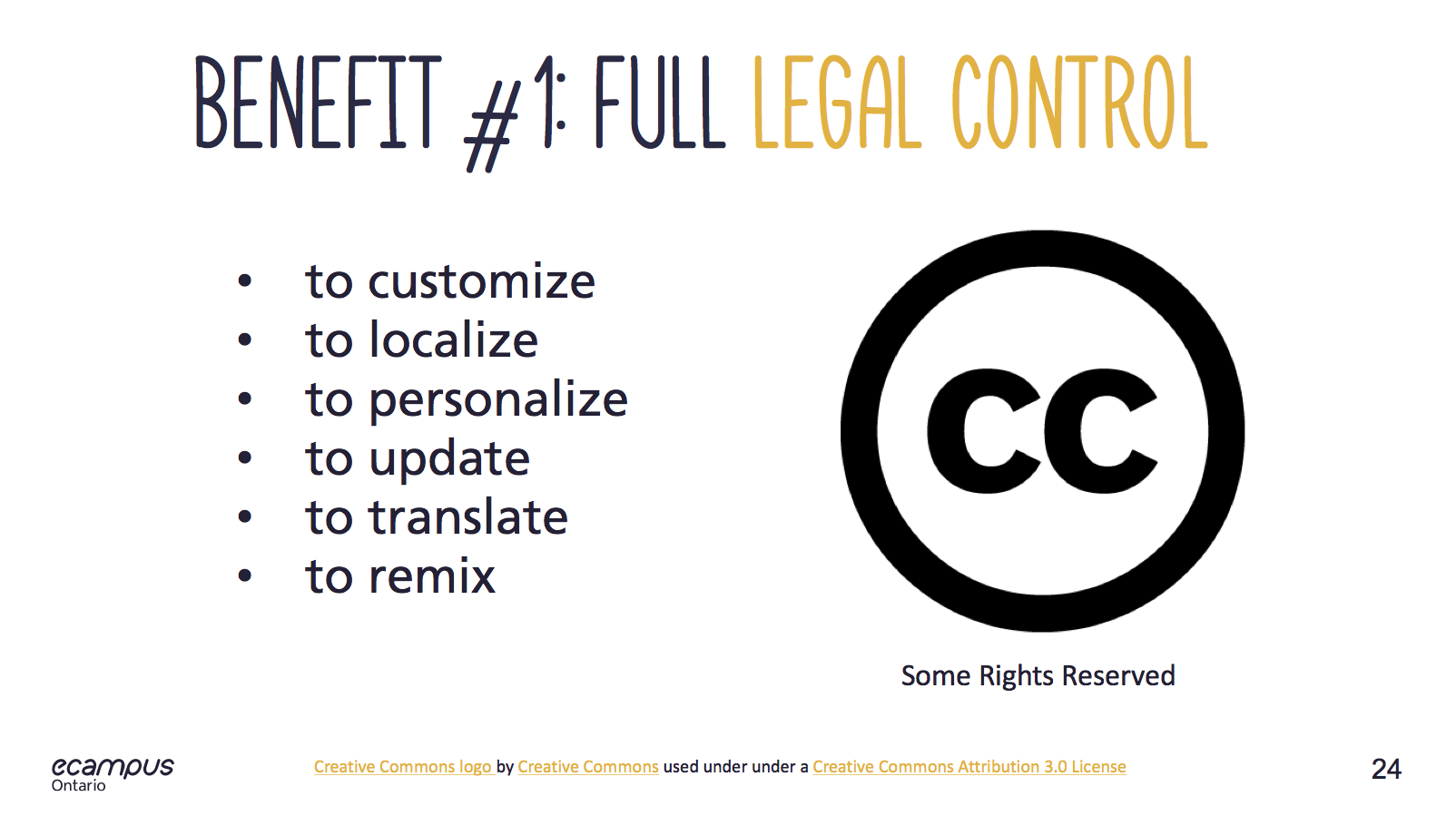 Benefit #2: Access to customized resources improves learning
Studies, journal articles, and research papers are pointing out what might seem obvious: when you have access to free and open learning resources at the start of your course or program, you'll likely be successful in your studies. No financial pressures, no workarounds. You are able to concentrate on your course and give it your full effort from day one.
More detailed studies are beginning to investigate the effects of localized and customized resources, versus generic textbook approaches aimed at a broadly defined population of learners. I expect that localized versions of case studies, illustrations that reflect the local culture, and images that engage students because they are relevant to their experiences, will all contribute to better open resources and improved outcomes for learners.
Benefit #3: Open provides opportunities for co-creation and more authentic resources
Our colleague Terry Greene at Fleming College in Peterborough, Ontario has been engaged in a co-creation project with peers over the past year, soliciting exemplars and advice from seasoned veteran educators to provide a sourcebook for new faculty and instructors. As new instructors they will need support and guidance as they take on their teaching responsibilities.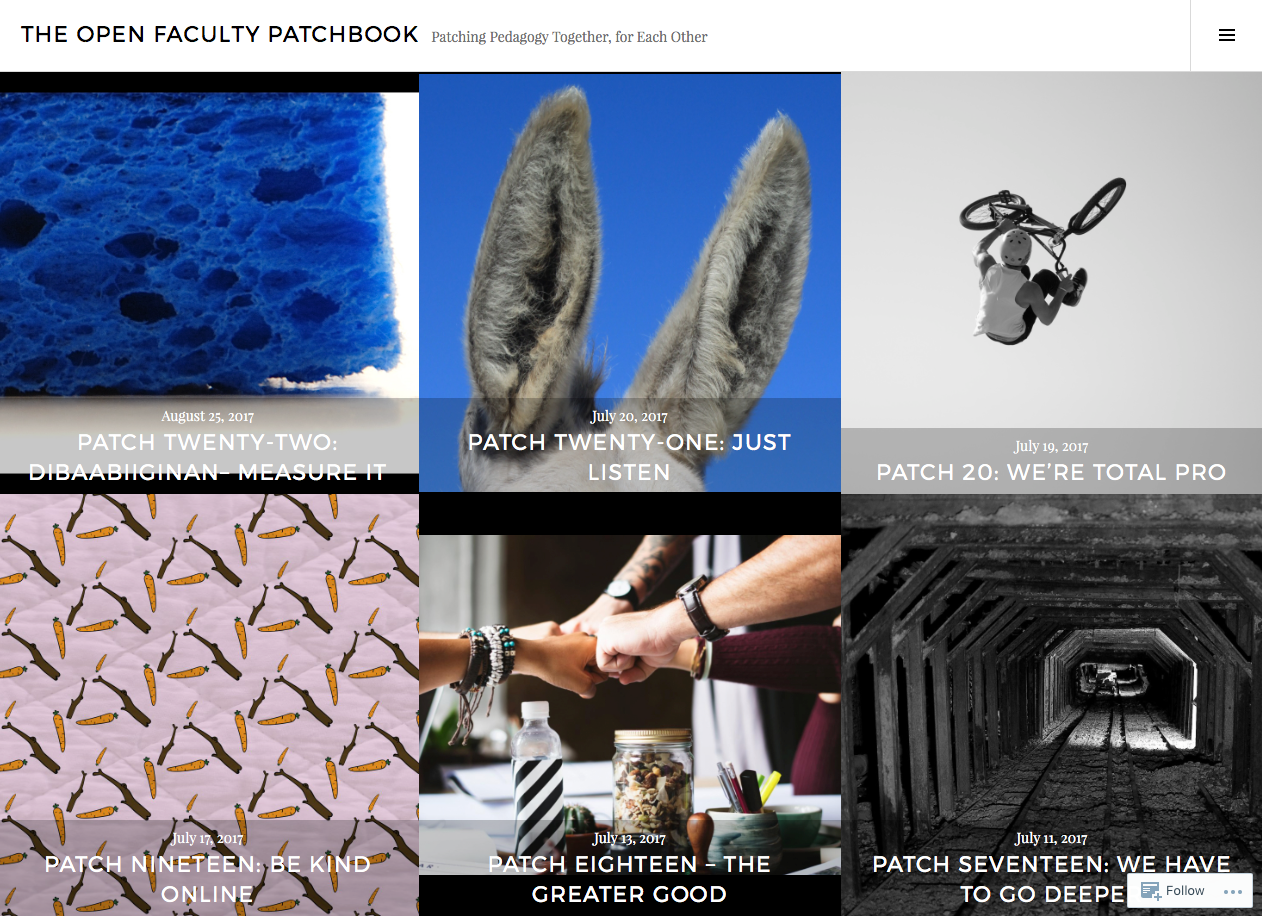 The Open Faculty Patchbook: Patching Pedagogy Together, for Each Other is a contribution space by faculty for faculty, and carries on open invitation to educators to contribute their authentic experiences and advice for an incoming generation of higher education instructors. A printed copy of the current "patchbook" was given to new faculty at their orientation session in August 2017. It is a work in progress. Help build it out further.
Benefit #4: Collegial collaboration helps build the commons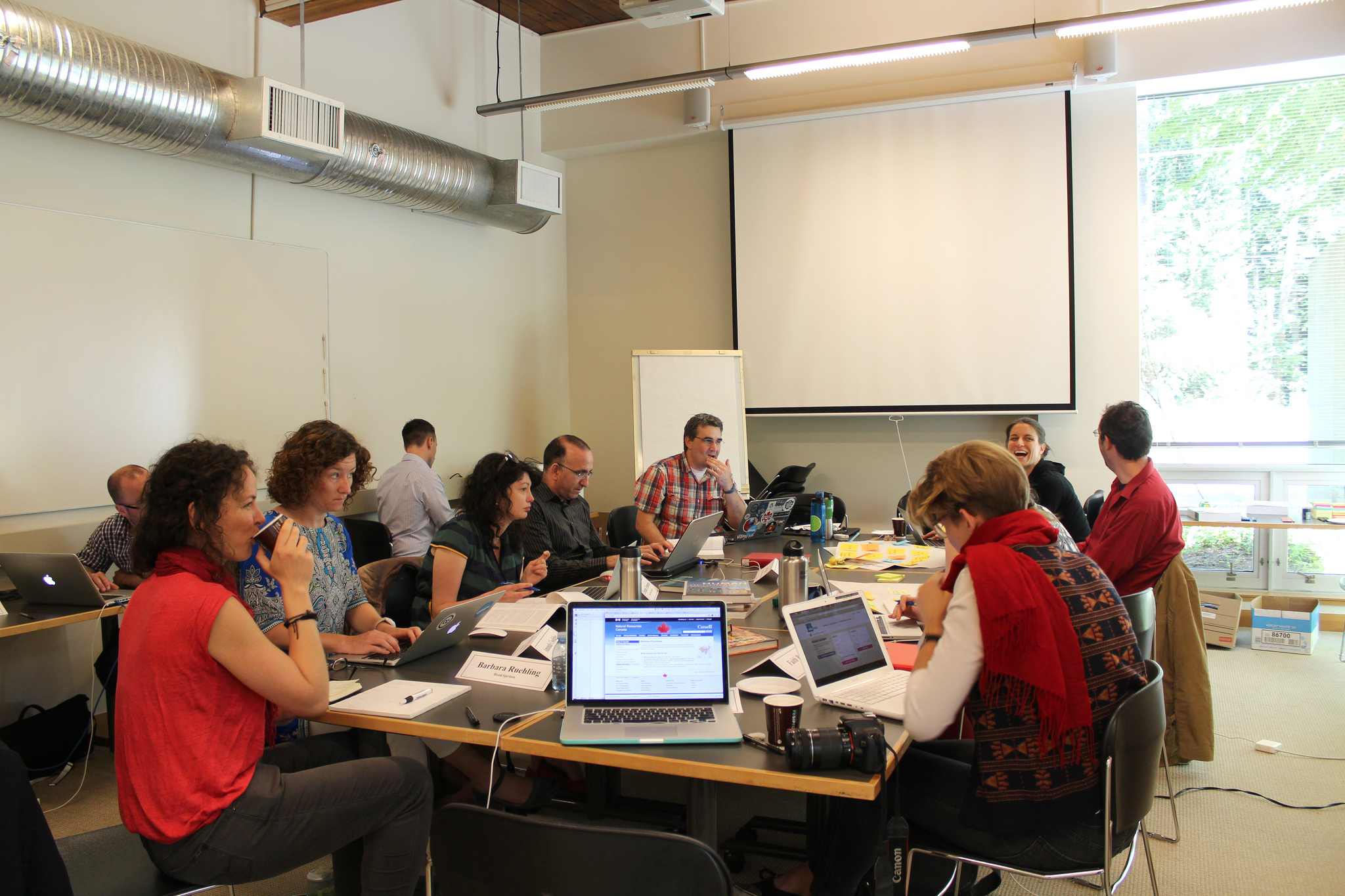 Image credit: BCcampus 2014. License CC BY-SA.
Our colleagues at BCcampus are pioneers in the use of "sprints" and professional networking among institutions to quickly and purposefully build team capacity and open resources for learners using a collegial collaboration strategy. They've done it all:
Benefit #5: Demonstrate the service mission of higher education institutions
Research, teaching and service are three key principles that guide higher education institutions. Many institutions have experimented with freely available courses in the form of MOOCs. But few have actually done so with freely available open resources with an accompanying mechanism for gaining credit – through challenge exams or prior learning assessment and recognition.
OERu.org is a consortium of 30+ higher education institutions from around the globe who have come together to prototype alternative pathways to recognized credentials for learners. The OERU.org partners are working together to provide courses from their own institutions as contributions to a first-year program of study that will invite learners to participate in university level courses and also apply for assessment, leading to credit towards a certificate, diploma or degree.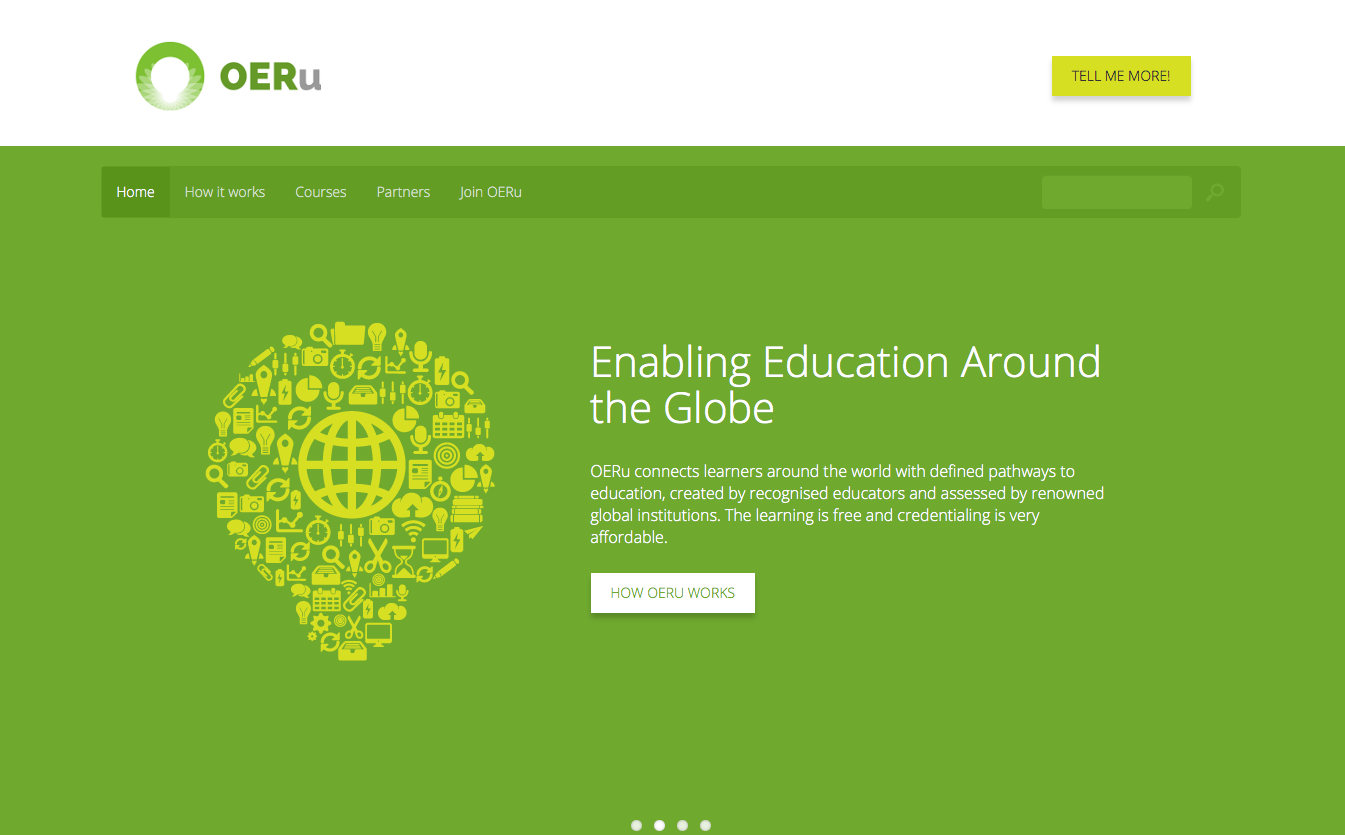 Every piece of content, software, and infrastructure supporting the OERu is open source or openly licensed. OERu.org is a demonstration of openness in support of the service mission of its institutional partners. OERu partners walk the open talk.
In Conclusion
Open education is more than freely available, openly licensed content resources. It is also about people, like-minded educators who see the benefits of rethinking the status-quo, and who are willing to see what will happen when we bring teaching and learning into the open.