Introducing the Micro-credential Forum 2022: Keynote Speakers
Micro-credential Forum 2022 is right around the corner! We are excited to announce that this year's keynote speakers will be: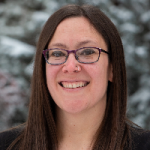 Education Designer, Micro-credentialling, Education Design Lab
March 10 at 1:35 pm (ET) Keynote:
XCredit: Visibility + Validation
Education Design Lab's XCredit, or Experience Credit, initiative is aimed at capturing and validating hidden, in-demand skills that individuals have gained through work and life experience, thus making them visible. Dr. Laughlin will show how validating these skills with credentials, can help individuals showcase their skills to potential employers, leveraging them for greater access to opportunity and ultimately, economic mobility.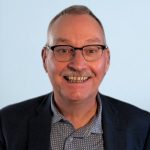 Chair of Digital Learning and Director, Dublin City University
March 11 at 9:10 am (ET) Keynote:
Making Micro-credentials: Are We Mixing Oil and Water?
This presentation explores why 2022 is arguably the "International Year of the Micro-credential" and endeavours to unbox some of the underlying drivers, inherent tensions, and implementation challenges as we seek to make micro-credentials work.
About Micro-credential Forum 2022
This year's theme, The Practitioner's Toolbox, emerged from calls for rapid development of micro-credentials to support access to education and training opportunities. We have invited educators, practitioners, administrators and employers to model micro-credentialing in action by sharing real-world examples that address industry and learner needs. Join us on March 10 and 11 as we examine what micro-credentials look like in practice. Click the link below to get your ticket!