a sunset over a body of water.
Handle with Care: Festival of Learning Recap
Late May is a good time of year to go West. The rhododendrons are in full bloom and the Pacific is warm enough to swim. We packed it all in to 3 full days at the Festival of Learning conference, hosted by BCcampus.
The conference theme – Handle with Care – explored the many manifestations of care and compassion in educational processes, policies, principles and pedagogies. An opening keynote from digital pedagogue Jesse Stommel set the stage for a vibrant discussion that carried throughout the conference. Jesse challenged the audience to flip the power dynamic between teacher and student through deliberate acts of compassion. This effort to build a trusting relationship between educator and learner can be an uphill battle in a traditional higher education environment, which, as Jesse noted, tends to wield learning outcomes as weapons.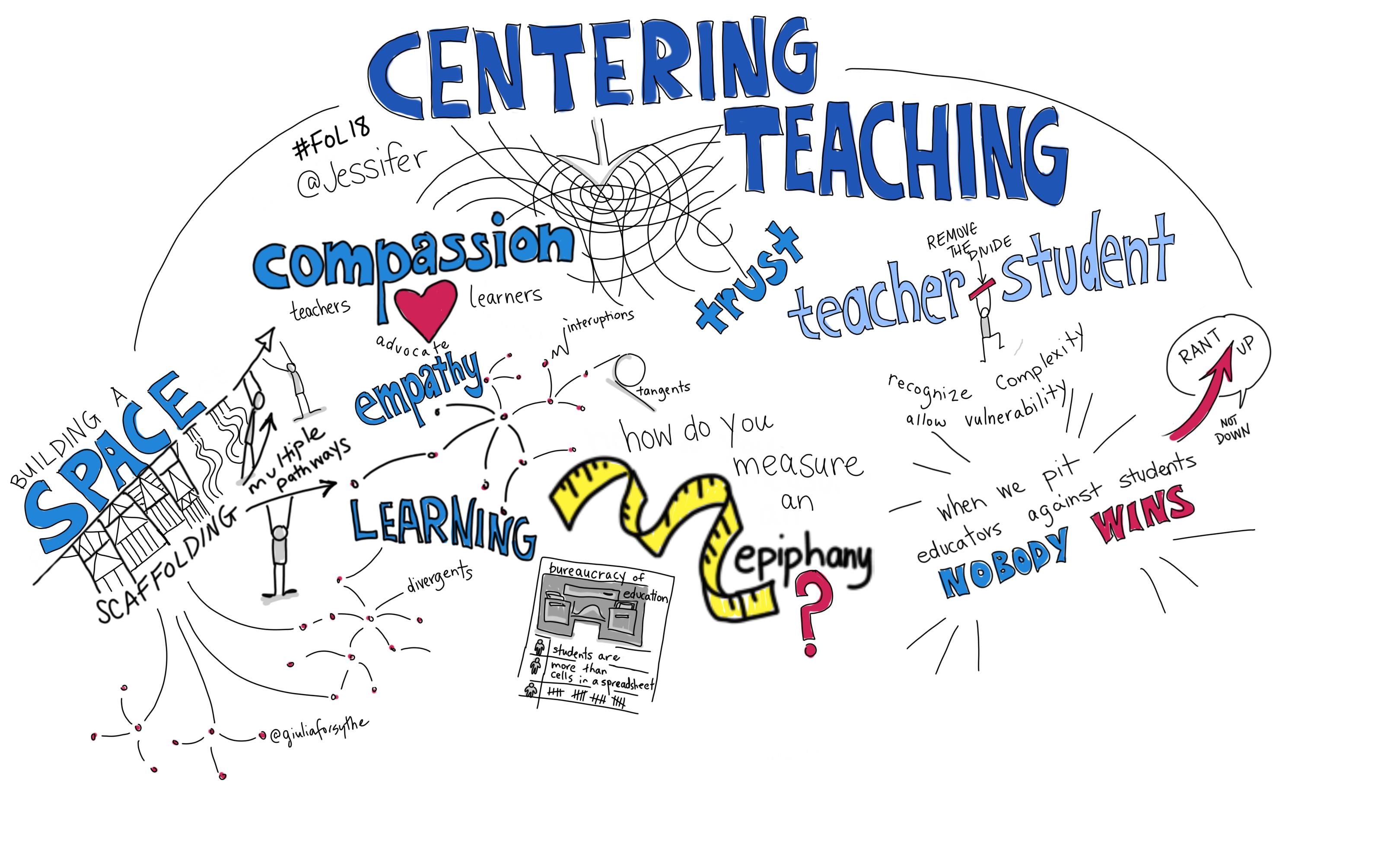 This opening keynote provided the perfect segue for Chris and Lena to share their thoughts on the importance of learner and educator empowerment. Through initiatives like the Student Experience Design (SXD) Lab and Ontario Extend, eCampusOntario demonstrates a commitment to build human-centered spaces and communities that nurture the individual skills, attributes and talent of Ontario learners and educators.
The work of the SXD Lab, for example, unpacks the lived experience of learners to better understand the pain points in their educational experience. As a centre of excellence supporting institutions, eCampusOntario is well positioned to find solutions that better serve technology-enabled learning and teaching across all colleges and universities. In this environment, we advocate for reciprocal, compassionate and empathetic relationship between the educators and learners which prioritizes meaningful learner participation.
It is not uncommon to hear frustrated educators say some students are just lazy. It is not uncommon to hear unengaged students say some teachers are just bad. Those perceptions are directly challenged by a 'handle with care' philosophy. If empathy and compassion underpin the learner-educator dynamic and institutions proactively support these environments, we might find ourselves having a different kind of conversation.
If the cultivation of user experience becomes standard practice, learners, educators, administrators, and institutions all stand to benefit from a better understanding of the motivations, attitudes and perceptions within our higher education community.
Thank you to BCcampus for the opportunity to share in the conversation at the Festival of Learning conference.